Rolko North America's team is experienced and focused on service. Our goal is toprovide quality tested products while saving you time and money.  Extending an interest free line of credit to our valued customers is just one of the many ways we meet that goal.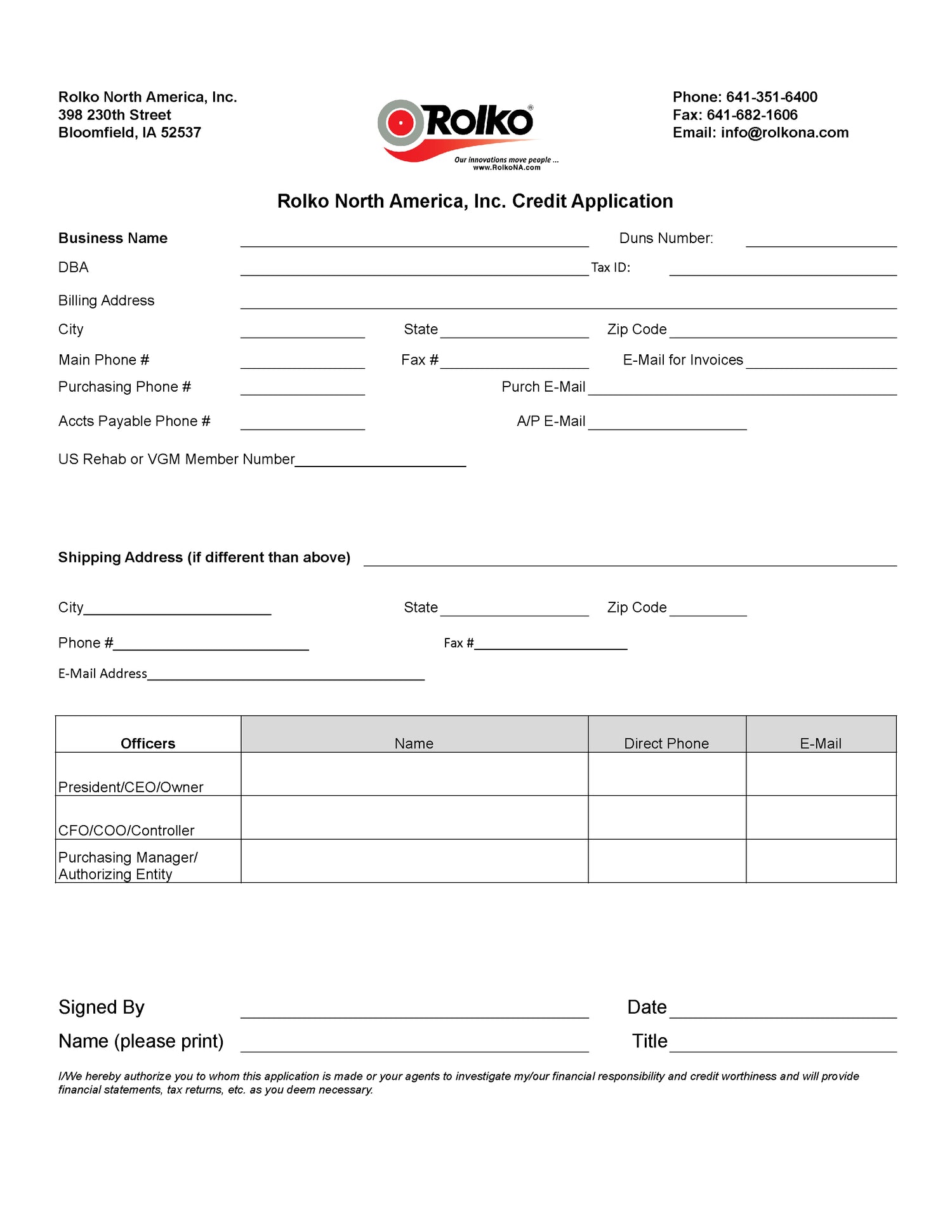 Download Pdf
Download
Payment Terms: Net 30 end of the month (EOM) -
payment is due 30 days after the end of the month in which the invoice was issued; unless otherwise specified in writing. Rolko North America, Inc. generously extends interest free lines of credit to their valued customers.
Email application to info@rolkona.com